Experience Downtown Doral LIVE under the stars in December!


Downtown Doral Holiday Fest is Miami's newest family-friendly arts experience this holiday season. The festival is presented by the Downtown Doral Culture and Arts Foundation and will run from Friday, Dec. 3rd through Sunday, Dec.19th in Downtown Doral.
Doral LIVE, a month-long performing arts festival open to the public, is the perfect pairing with a family-friendly tour of the nearby LUX artwork circuit. With more than a dozen performances over three weekends, the series will feature a spectacular diversity of national touring artists and South Florida's most celebrated cultural organizations.
Tickets for the performance series are on sale, including 3-show and 5-show packages , along with special FAMILY 4-Pack for $75. Prices start at $37 for individual tickets. Check out the packages here!

Miami City Ballet's RADIANCE
Friday, December 3 and Saturday, December 4 at 7:30 PM
Get Tickets >>
One of the nation's most acclaimed dance companies in a dazzling program filled with fan favorites and new works. MCB's extraordinary dancers perform beloved George Balanchine classics: the sparkling show-stopper Rubies, the joyous Allegro Brillante and the awe-inspiring pas de deux from George Balanchine's The Nutcracker®, starring the Sugarplum Fairy and her Cavalier. Plus Christopher Wheeldon's melting After the Rain Pas De Deux and the world premiere of La Follia from rising choreographer Durante Verzola.
"Miami City Ballet, a jubilant and endearing company, refreshes the eyes and the spirit." The New York Times
---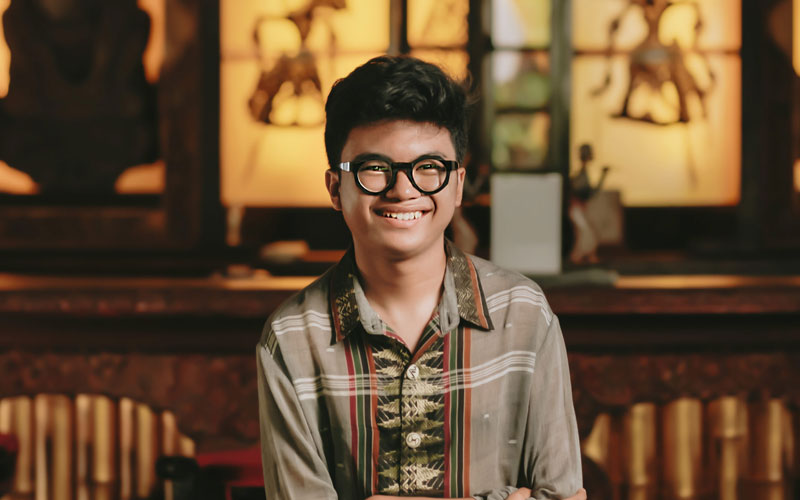 Joey Alexander Trio
Sunday, December 5 at 7:00 PM
Get Tickets >>
Preview Video: https://youtu.be/hnyw_qG3CFI 
---

Big Bad Voodoo Daddy's Wild and Swingin' Holiday Party
Friday, December 10 at 8:00 PM
Get Tickets >>
Preview Video: https://www.youtube.com/watch?v=HAYgMOiZbjc 
---

Arturo Sandoval
Saturday, December 11 at 8:00 PM
Get Tickets >>
Preview Video: https://www.youtube.com/watch?v=0vXsDAfQzcI&t=6s
---

Elizabeth Caballero with Shelly Berg
Sunday, December 12 at 7:00 PM
Get Tickets >>
---

Nu Deco Ensemble
Wednesday, December 15 at 7:30 PM
Get Tickets >>
Preview Video: https://www.youtube.com/watch?v=1_0Ep0s8izk
---

Siudy Flamenco: Flamenco Intimo
Thursday, December 16 at 7:30 PM
Get Tickets >>
Preview Video: https://www.youtube.com/watch?v=Eo-1rVyRF1Y
---

Naturally 7
Friday, December 17 at 8:00 PM
Get Tickets >>
Video Preview: https://www.youtube.com/watch?v=3SYJEvL4YSk 
---

Etienne Charles: Creole Christmas
Saturday, December 18 at 8:00 PM
Get Tickets >>
Video Preview: https://vimeo.com/186178441
---

Chris Thile and Aoife O'Donovan
Sunday, December 19 at 7:00 PM
Get Tickets >>
Video Preview: https://www.youtube.com/watch?v=r61KSGktcNM